Thank you for visiting our Referendum Information page. If you would like a quick overview of the policies included in the Neighbourhood Plan please see this page.
Please remember that the Forum is made up of volunteers and aims represents the views of local people, it is not part of South Tyneside Council and is not affiliated to or supported by any political party.
The information on this page remains available despite the referendum being over. The result was overwhelmingly positive in favour of the plan with 1432 votes cast, 1362 (95%) in favour of the plan and 70 against. The turnout was 42% which is better than in recent local elections.
The Referendum question is:
The Neighbourhood Plan was born out of a desire by the community to protect the Green Belt and the East Boldon from large scale and poorly placed development and does not allocate any sites for development. It is based on the results of a number of consultations with residents.
Please take a look at these short videos which help explain why the Forum was created and some of the key points in the Neighbourhood Plan.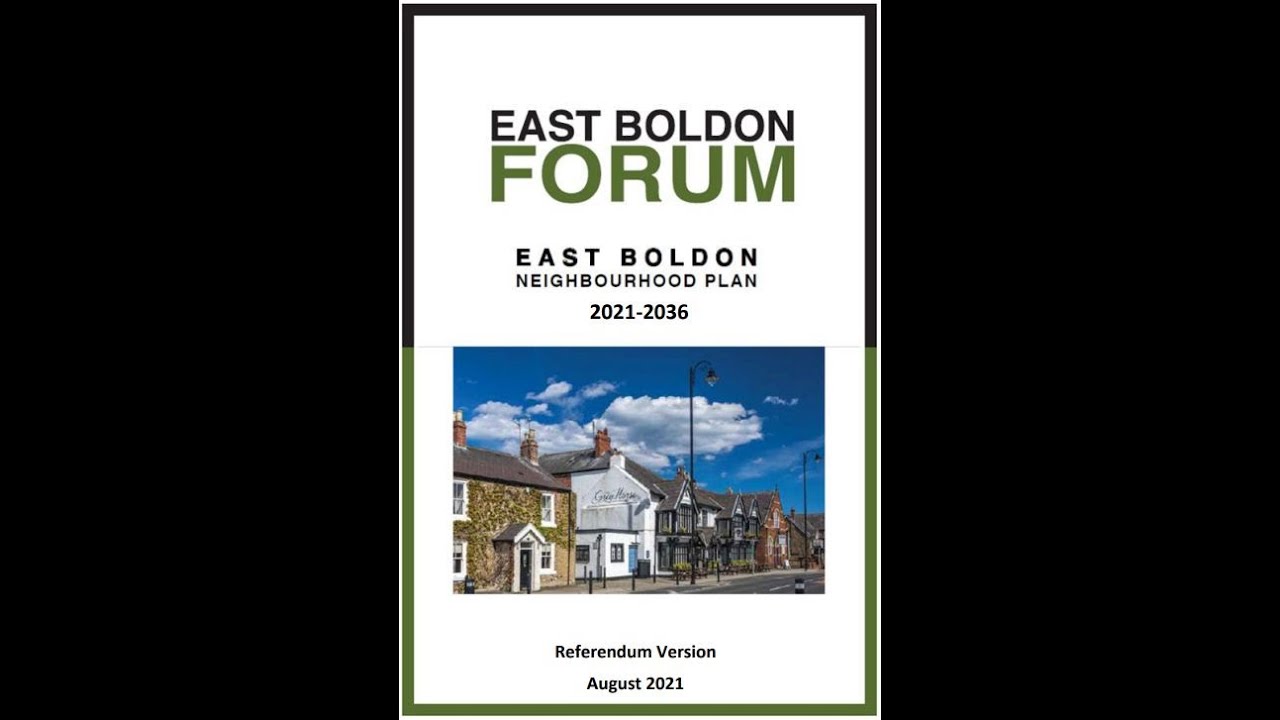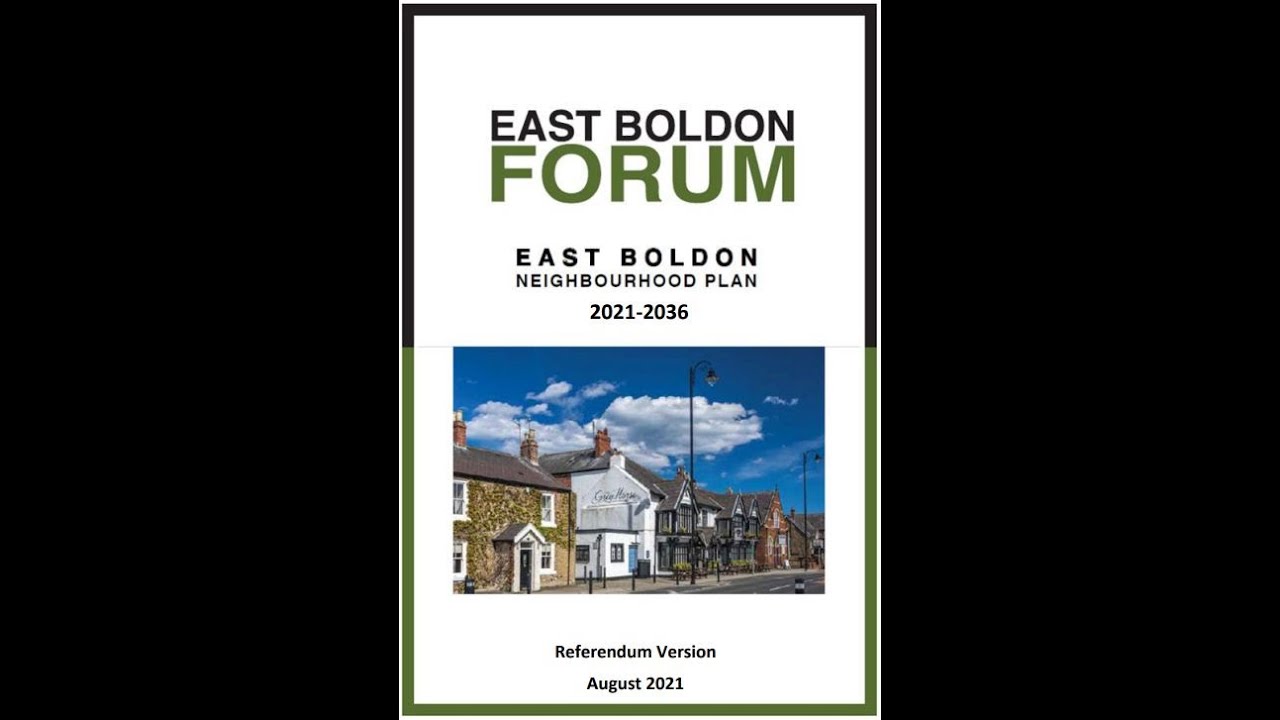 If you have any questions about the Forum or the Neighbourhood Plan please leave a message on the website or send a text to 07726106773. Please remember to provide some contact details.
---
There have been a number of questions / comments about the plan on social media recently, here is a summary of those received so far. Click on the question to reveal the Forum's response.
---
Please see the detailed information about the plan in the documents listed below. This information is also available on the Council's website.
There are also a number of supplementary documents / background papers which support the plan, these have been prepared by Forum members.
If you have any comments to make about the videos or would like to discuss anything in more detail please leave your details on the Contact Us page.
If you live or work in the East Boldon Forum area then you are welcome to join the Forum. Please get in touch with us.
If you wish to contact us for any reason please leave your details on the Contact Us page.